Most writers meet many obstacles that prevent them from breaking through in their career. They get frustrated and give up on their dreams!
At a glance
The Authorpreneur Master Class Program was founded solely to help women get to the next level by developing and sharpening their creative talent and skills to be successful Authorpreneurs and build a business around books.
What we do
Women throughout history have shared excellent knowledge, wise thoughts, and inspiring remarks on different sectors of life to a multitude of audiences. We exist to empower women to realize and achieve their true potential and appreciate their efforts and contribution to the world despite their hardships and busy life and schedule, including children and home keeping. By providing women with Bespoke Online Coaching and Mentorship, Corporate Mothers, Business Owners, and Business Women can now build a business around writing books. We make not only women authors but also self-developed creative specialists.
12 Week Authorpreneurs Master Class Program
The program is structured and customized to accommodate women aged 40-49 despite their busy schedules by equipping them with the necessary resources and guidelines to become successful Authorpreneurs. Upon successfully enrolling in the program, you will receive hardcopy study materials in your post with a token of appreciation in the form of the "How to be successful author" series, (totally exclusive to you), it comes in 4 great books which are not for retail anywhere. They contain some invaluable information, maybe some outformation also.
The program will ensure you have the necessary assistance to grasp the knowledge and skills of writing quality non-fiction books. You will be mentored and assisted in writing as many books within your power, with a perfect chance of having your work published through The Golden Child Promotions Publishing Company (our partner) if it fulfils the necessary quality criteria.
Besides writing and publishing books, our professional mentors and trainers will equip you with the skills necessary for manoeuvring in the field and teach you how to survive, create more work and flourish.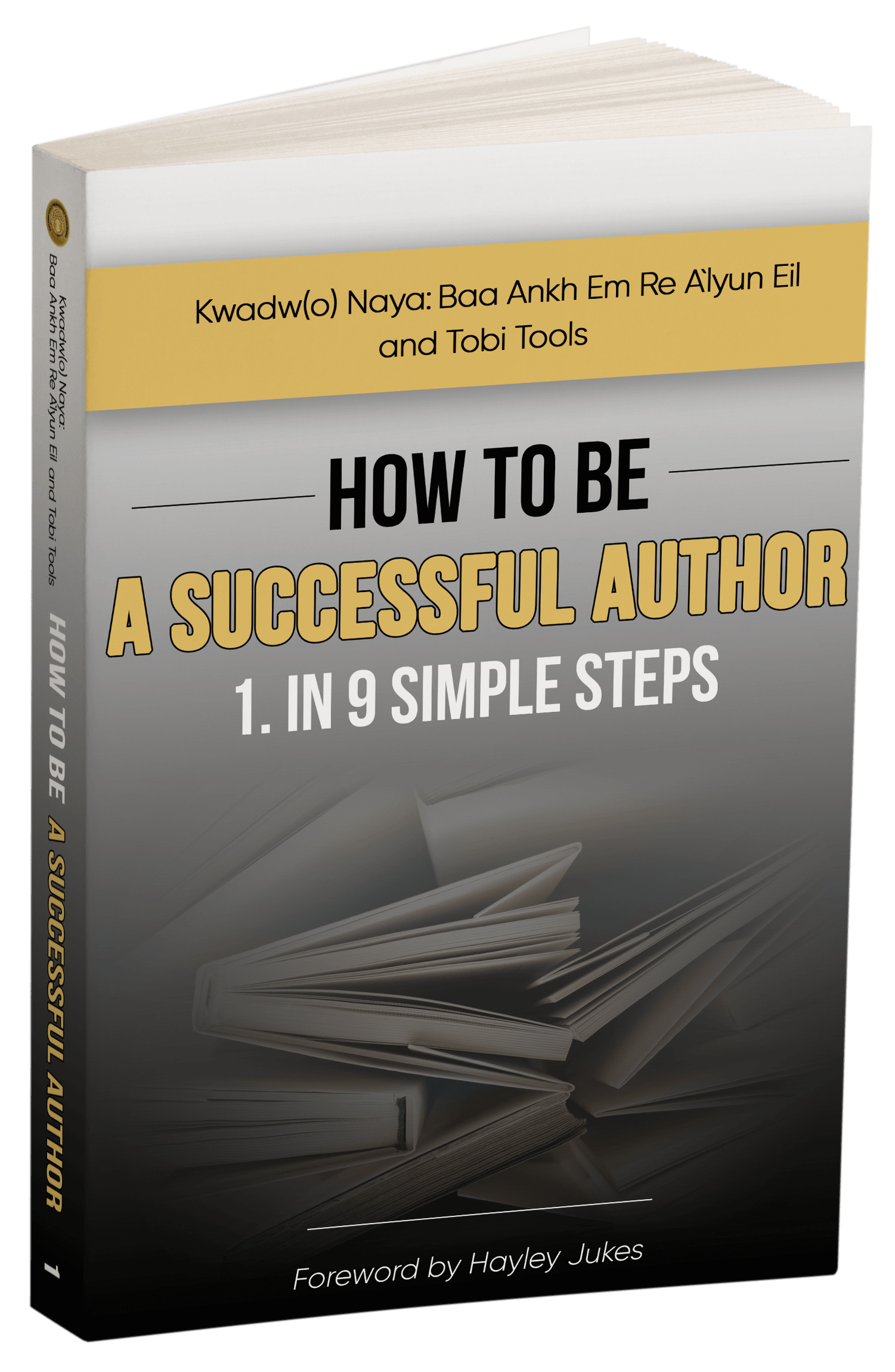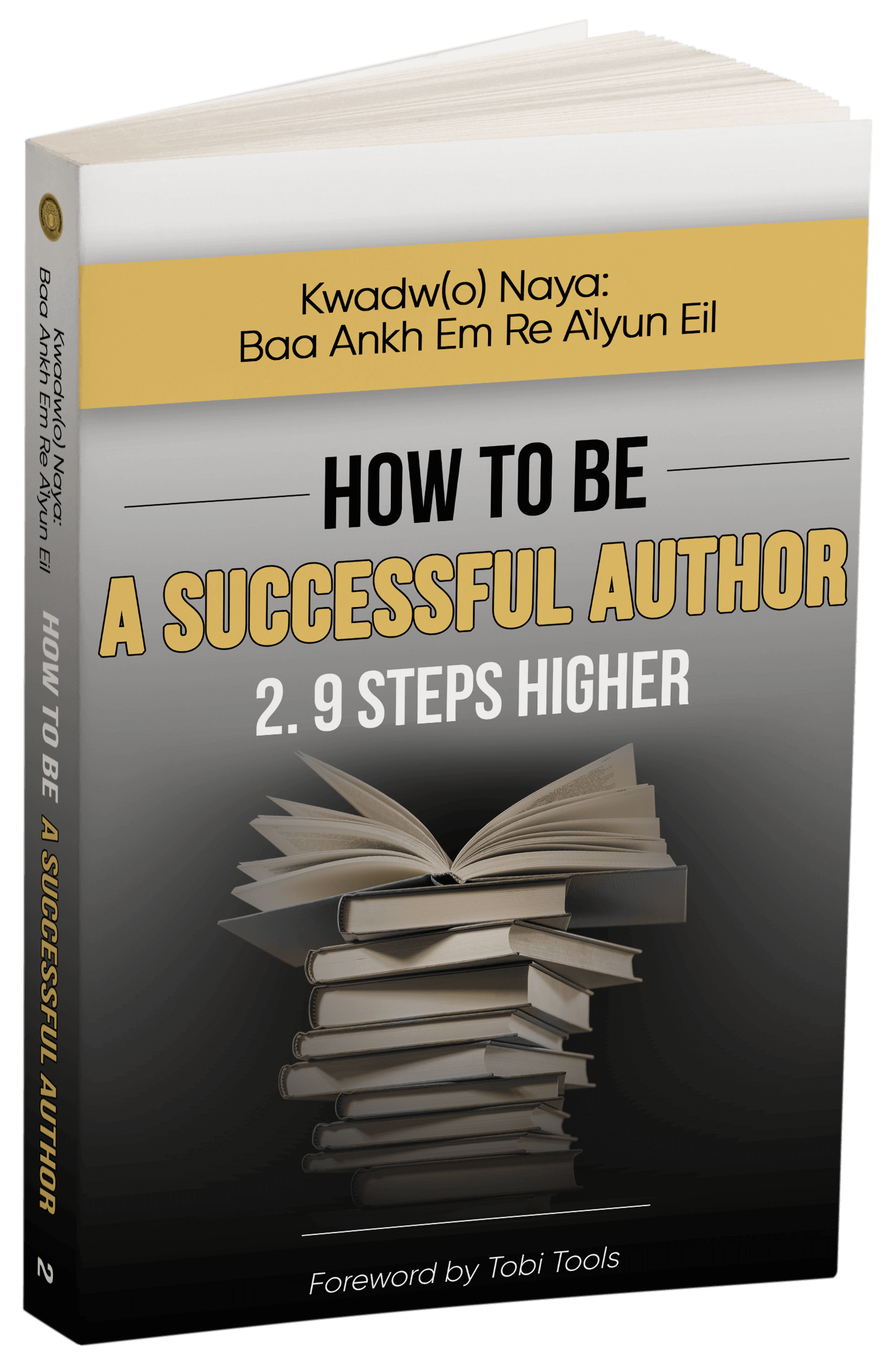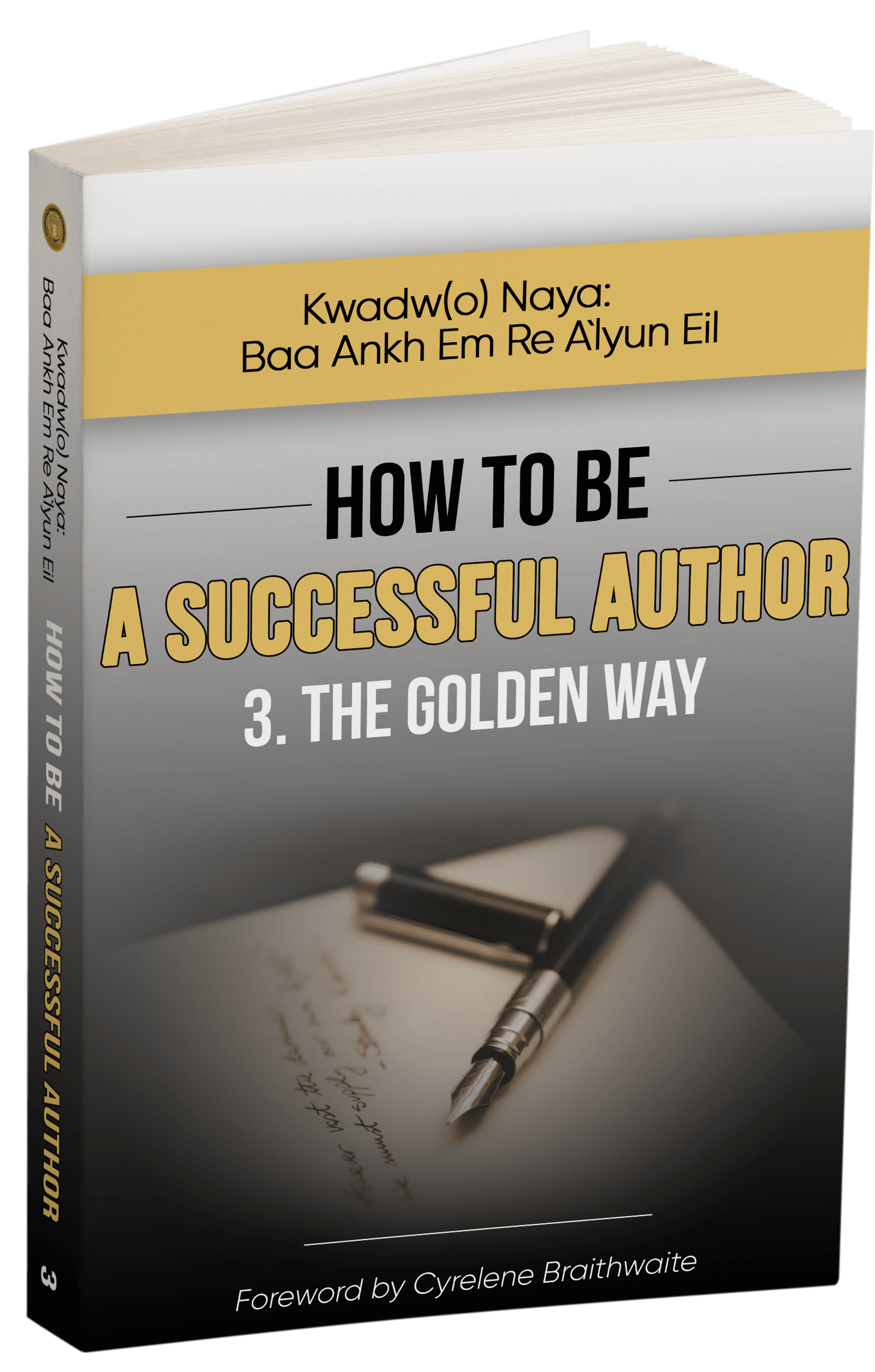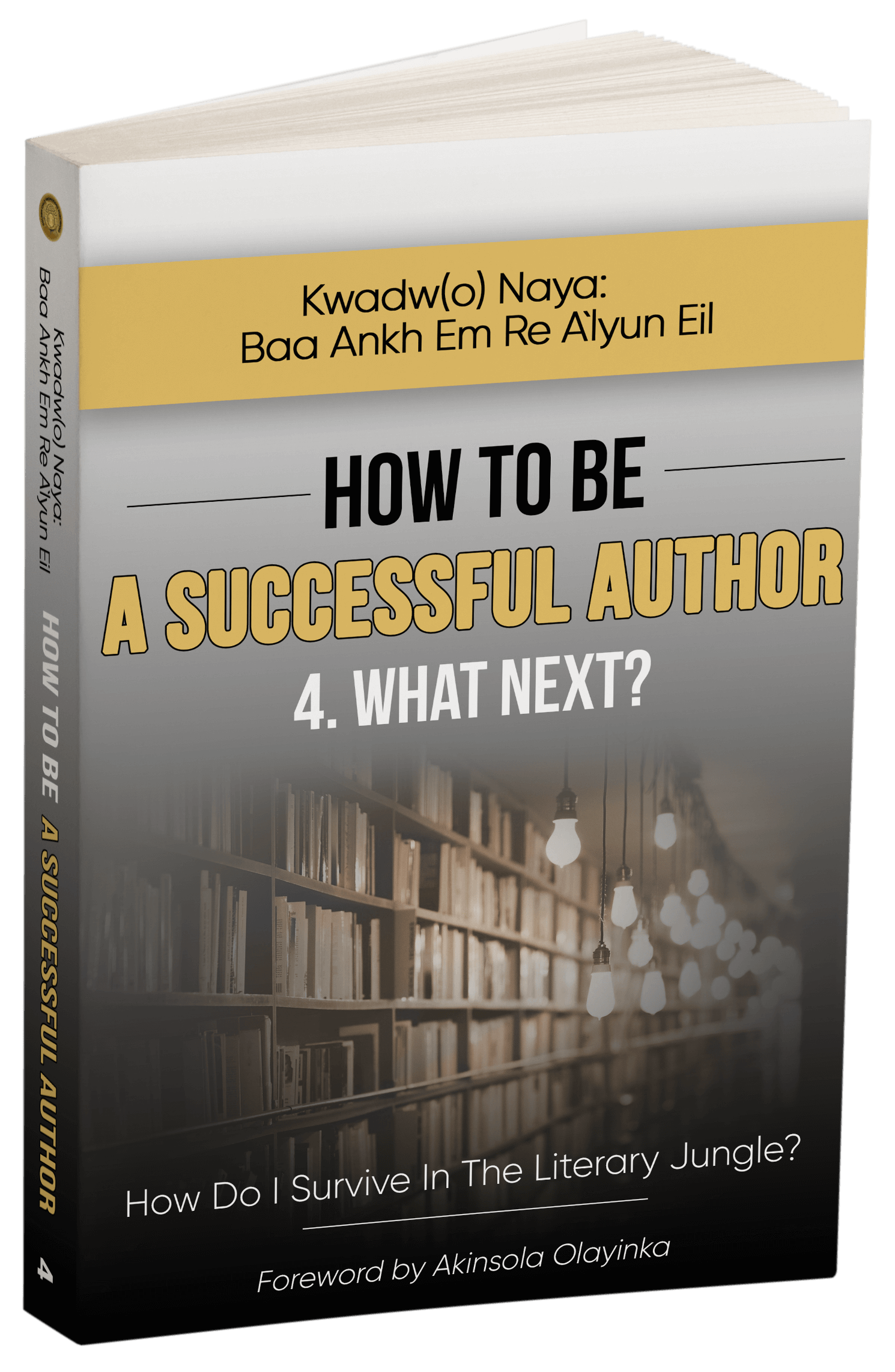 Who is this for?
Ans. This course is designed for females who want to escape the rat-race and become their own boss. By the end of the course, they will become creative specialists who can not only write books that fly off the shelf but they will also have the skills to set up their own businesses.
Why should I take this course?
Ans. If you're tired of juggling multiple responsibilities at 5 in the morning: getting your child ready for school, cooking breakfast for the family and getting ready for your own office, then this course is for you.
By the end of the 12 weeks program, you will become a successful author and a business woman. You will be able to establish your own schedule, set your own office hours, spend time however you wish and even take vacations whenever you wish.
All of this and much more will be unlocked once you gain the skill-set imparted by Dr Kwadwo in this course.
Should I have prior qualifications to get the most out of this course?
Ans.
No. The course is designed from scratch. We teach you the basics, the fundamentals and the advanced tips and techniques necessary to become a successful author in the industry.
Our course is designed in a manner that we assume our audience knows nothing. So even if you're a starter who wants to empower herself and achieve financial independence, hop on board!
How do I pay for the course?
Ans.
We offer safe and secure checkout via Paypal. You can pay the fees in one go or in 2 simple installments.
Is there a chance of getting my book published by the end of the course?
Ans. Absolutely! Provided your book meets our certain criteria, we'll be happy to publish it for you!
January 6, 2022
Kwadwo Naya worked with Cyrlene in the same group
Over a year ago I put on this LinkedIn status that I wanted to write a book and needed help with this. Several people reached out but Kwadwo Naya Baa Ankh Em Re Alyun Eil was the first person and I just knew I didn't have to look any further. This friendship has grown into something that I didn't expect ( no, he's a married man don't go there). We have become business partners along with another 8 fantastic individuals in Africa, & Jamaica.
I have recently finished my introductory chapter which will be a collaboration with another 5 authors who are more experienced than me called Trials & Tribulations which will be an overview of my life. I will be touching on various real life situations that I have experienced with a view to elaborate further with a series of books.
I am quite Excited about this new chapter in my life, its been a long time coming, Thanks again Baa.
Dec 14, 2021
I met Kwadw(o) on August 15th 2021 after he signed up to my online community to get access to a Workbook & Planning Guide I was offering as a free gift. Since then Kwadw(o) has joined a number of my coaching programs including my monthly membership, the Digital Business Lab. We have collaborated and worked together quite closely doing joint book promotions, mastermind zoom calls etc. I have had the great pleasure of working with Kwadw(o) at Golden Child Promotions and have assisted him in getting clarity with his vision and execution. Being a manifesting generator and the author of many books like myself, he responds very well to all that is thrown at him. I am looking forward to a continued professional, fun relationship with Kwadw(o) and Golden Child Promotions Publishing.
December 14, 2021,
Kwadw(o) is a very organized and big-hearted individual who made a pact with himself to help and serve the troubled in this world
Sept 21, 2021
"I met Kwadw(o)/Adrian at a business event 2 years ago, where I was invited to speak about the advantages of direct response marketing over traditional marketing. Kwadw(o) was attending on behalf of his business, Golden Child Publishing Company to keep up to date with anything and everything he could use to help his author clients in reaching their goals. We only had a brief chat there, but his passion for his mission came through instantly. We continued to work together since, and I cannot stop admiring his determination and drive. He is genuine, easy to work with, and professional. He is both creative and business-minded, always in search of the next level. His vision for his business and passion for serving his clients is amazing, and authors could highly benefit from working with him."
May 28, 2020
It is exceedingly rare to meet a person with the energy and passion that Kwadw(o) exudes. The man is a whirlwind of action and ideas and the sole aim of improving the world around him. The Golden Child Publishing Company has a collection of outstanding authors and courses. I really enjoyed working with Kwadw(o) as he is clear in his desire to use social media to raise both brand awareness and generate income and implemented the advice I gave him very quickly. He is a pleasure to work with!