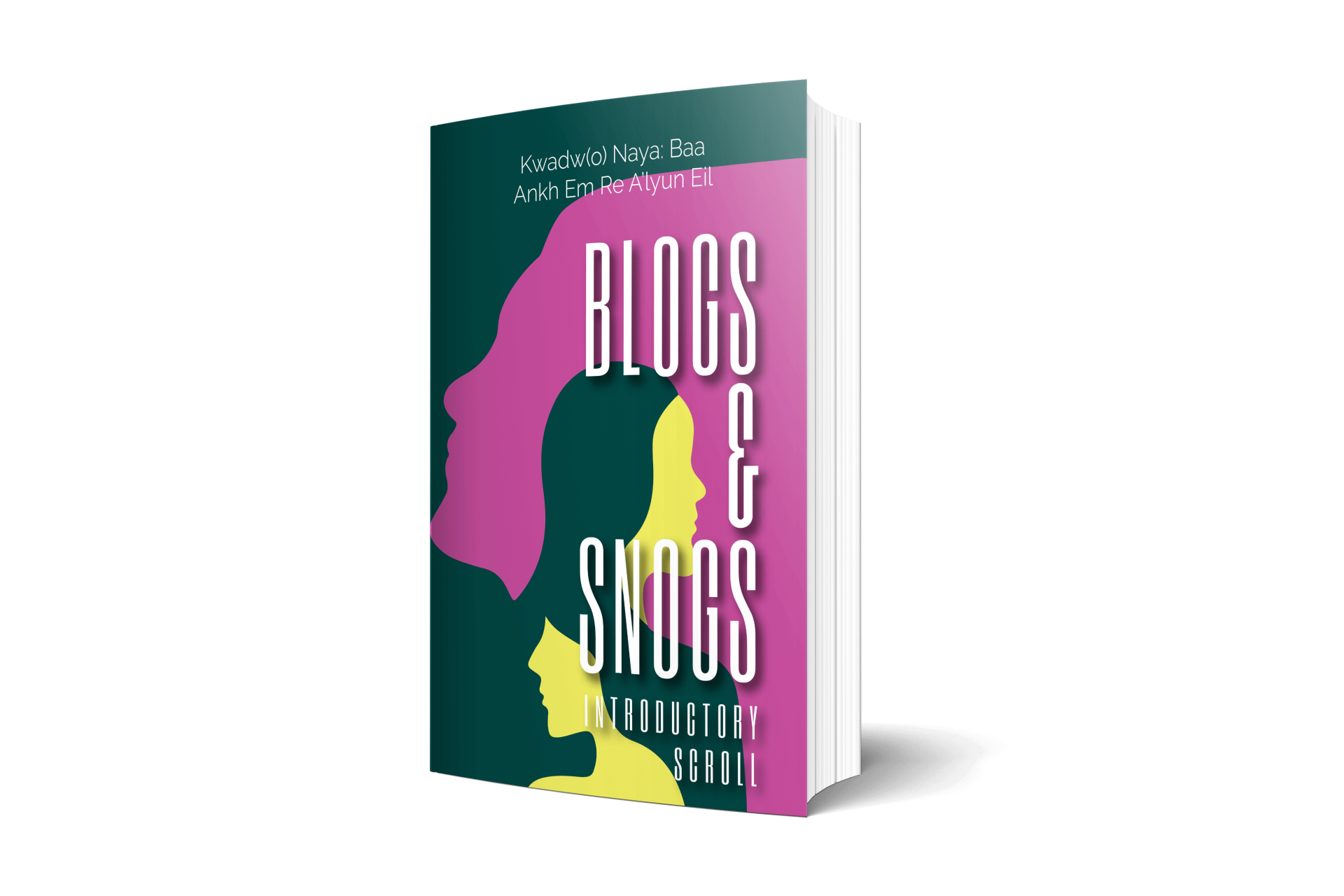 Blogs & Snogs! Introduction Scroll download
Blogs & Snogs! Introduction Scroll
Introduction Scroll 0
Written by Kwadw(o) Naya: Baa Ankh Em Re A'lyun Eil
Narrated by Dr Leon Moss
Are YOU READY to OPEN YOU MIND and YOUR SENSES?.
WOULD YOU LIKE TO KNOW MORE ABOUT THE WORLD AROUND YOU?
HOW it ADVERSELY AFFECTS the WAY YOU THINK and BEHAVE?
If YOU have ANSWERED YES to any of these QUESTIONS then this BOOK SERIES may be FOR YOU!
WONDERFUL BOOKS they are, such an EASY READ but PACKEDwith KNOWLEDGE, WISDOM, and INSIGHT.
As they SAY, "ONLY THE TRUTH WILL SET YOU FREE".
YOU CAN GET YOUR FIRST INSTALMENT OF BLOGS AND SNOGS ON AUDIOBOOK HERE.
!!! SIMPLY CLICK THE LINK !!!
Published:
November 13, 2022